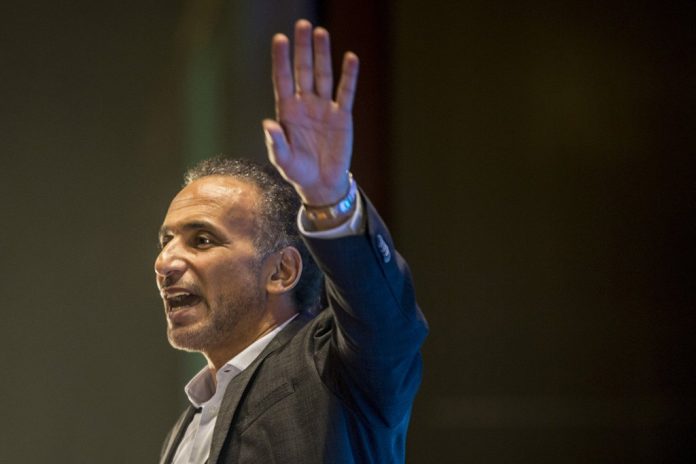 Oxford University professor Tariq Ramadan has been declared medically fit for prison despite reports of his suffering from multiple sclerosis and another "severe chronic illness".
The academic was hospitalised last week after 12 days in a Paris jail.
His family claims on their site 'Free Tariq Ramadan' that the medical report which found him fit for prison is "going against science".
Ramadan's wife, Iman said: "I'm not sure right now that he's receiving a fair and just treatment."
The site claims that "his health continues to worsen every day" and they have heard that in prison he is "unable to feel his legs".
The 55 year old Islamic scholar, charged with rape and rape of a vulnerable person, is awaiting trial in France.
There have also been allegations in the Swiss media of sexual misconduct against teenage girls in the 1980s and 1990s.
A court ordered Ramandan's detention earlier this month ahead of the trial on the grounds that he was a possible flight risk.
He was denied bail four days into his custody in France.
Ramadan's case is one of the most prolific in France to come out of the "Me Too" and "Balance Ton Porc" ("squeal on your pig") campaigns.
Henda Ayari, a feminist activist, first described an alleged rape in Paris two years ago, in her book I Chose to Be Free. However, she did not explicitly accuse Ramadan until October last year.
She has since been placed under police protection following death threats.
A few days after Ayari went public, a disabled Muslim woman, going by the alias Christelle, brought forward her claim that Ramadan raped and beat her in the French city of Lyon in 2009.
After receiving Ramadan's advice for months online, the woman arranged to meet him in the hotel bar where his confer- ence was being held.
Ramadan, a Swiss national and grandson of the founder of Egypt's Muslim Brotherhood, categorically denies all claims made against him and says he is the victim of a smear campaign.
Ramadan agreed to take a leave of absence from the University of Oxford in November soon after the charges became public, following backlash from students.
At the time he said: "I have taken leave of absence upon mutual agreement with Oxford University, which will permit me to devote my energies to my defence while respecting students' need for a calm academic environment."
A statement from the University said: "An agreed leave of absence implies no presumption or acceptance of guilt."
---
For Cherwell, maintaining editorial independence is vital. We are run entirely by and for students. To ensure independence, we receive no funding from the University and are reliant on obtaining other income, such as advertisements. Due to the current global situation, such sources are being limited significantly and we anticipate a tough time ahead – for us and fellow student journalists across the country.
So, if you can, please consider donating. We really appreciate any support you're able to provide; it'll all go towards helping with our running costs. Even if you can't support us monetarily, please consider sharing articles with friends, families, colleagues - it all helps!
Thank you!