The Men's cricket Blues team exact revenge on the Tabs.
What can the Cricket World Cup do to increase its fanbase?
Women's Blues and Men's Authentics seize victory over Cambridge, while Men's Blues are narrowly defeated
Claire Taylor, an alumnus of The Queen's College, Oxford, is known for being one of the best female cricketers England has ever...
Tom Ashley looks forward to the rest of 2019 in British sport
With the 120th cricket County Championship season now underway, here are ten reasons why we should all love this format of first-class cricket.
Why the selection of Will Pucovski is a step in the right direction for mental health in sport
Australia's sledging has evolved in the aftermath of the ball-tampering scandal last year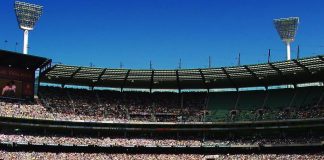 A preview of the Boxing Day Test Match
Graham Charlesworth said: "It's potentially good news, but we're not quite sure what the detail looks like."