On the night of the 2016 US Presidential election, a group of my friends gathered to watch the event. At our...
Sonya Ribner sits down with the celebrated designer and businessman. Photography © Alexandra Sharp | alixspics.com
Anyone who has ever watched a mid-noughties rom-com, is familiar with the idea that you are what you wear. We might have moved...
A metaphoric and literal representation of high-low fashion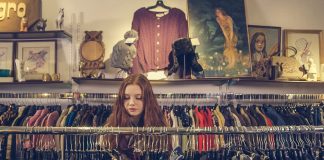 A sceptical look at sustainability in the fashion industry
First hand insight into the labouring task of lingerie manufacturing and design.
Coverage of new and up-and-coming shows by designers at London Fashion Week
A 1960s reverse escapism from the catwalk to the real world
Inclusivity in fashion is more than just visibility: accessibility of shopping spaces and the actual products are just as important
Why themed collections can be more than a marketing ploy if they're done well