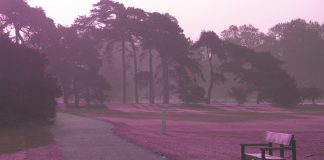 We talk about the rat race: the fiercely competitive struggle for success, the unrelenting battle we rage against our peers to come out on...
Future Finance loans can result in students repaying more than three times the original amount of their loan over a decade, regardless of their earnings.
"Young people are angry at the apathy of those in power towards the climate crisis. Oxford owes its prospective students a reformed attitude towards the future," one organiser said.
Oxford needs to look at more than just grades
Cheaper, easier and all-round better than a night out, Bops are an iconic part of Oxford life
The app features the presidents of Oxford SU, the African and Caribbean Society (ACS) and the Dramatic Society, as well as the Bodleian librarian
Feathers, latex, or pyjamas: the dress code for Oxford clubs knows no bounds
You will make friends, you will fit in. Plus, you always have our college family!
At the beginning of October a hormonal mass of teens, infused with adrenalin and trepidation, will descend on Oxford for a week of clumsy...
Keeping up languages requires effort, but is very fulfilling