I round the corner. The door is in sight. I make awkward eye contact with the person coming the other way down...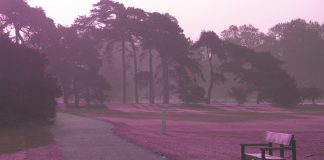 We talk about the rat race: the fiercely competitive struggle for success, the unrelenting battle we rage against our peers to come out on...
Tabitha Traill on her experience working for free in the food industry.
Home is a feeling of control and safety, a sense of contentment and quiet, peaceful joy.
'Yeah but it's not a real college.' Sound familiar? For us PPH dwellers it definitely does. Whether it's a snobbish remark or,...
Only 8% of us actually stick to our New Year's resolutions
The food we eat seems to be all the talk in the media. From William Sitwell's comments on veganism to the establishment of World Vegan...
"When you're here for most of the year, making this city your true home is a feat that seems impossible."
You will make friends, you will fit in. Plus, you always have our college family!
Detailing the difficulties of integrating two identities