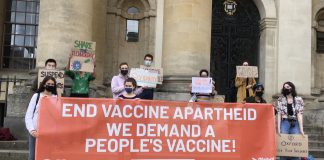 The demonstration was part of a "global day of action" organised by the People's Vaccine Alliance, a "coalition of organisations and activists" who are calling for pharmaceutical companies to share information about how to produce COVID-19 vaccines with laboratories around the world.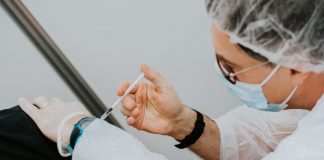 "Researchers analysed nose and throat swabs and found that 21 days after a single dose of either Oxford-AstraZeneca or Pfizer-BioNTech vaccines (with no second dose), the rates of all new COVID-19 infections had dropped by 65%, symptomatic infections by 72% and infections without reported symptoms by 57%."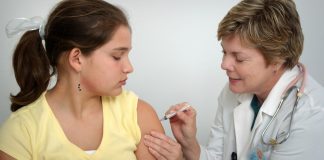 The single-blind, randomised phase II trial will include 300 volunteers. 240 participants will receive the ChAdOx1 nCoV-19 vaccine, while the remaining 60 will receive a control meningitis vaccine to act as a placebo.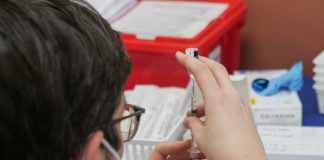 They recommend that two standard doses of the vaccine should be given at 8- to 12-week intervals, for people aged 18 and older. This is the current strategy adopted by the United Kingdom. Clinical trials have shown that this dosing regimen is safe and effective in preventing symptomatic COVID-19.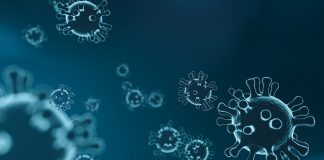 In a study led by researchers from the South African University of Witwatersrand and the University of Oxford, the Oxford AstraZeneca vaccine has been found to have "minimal protection" against mild to moderate cases of the South African Covid-19 variant.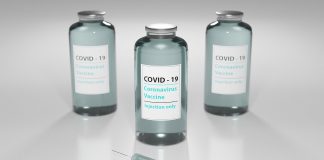 dditionally, the Oxford vaccine may be effective in reducing transmission of coronavirus. Based on swabs obtained from volunteers in the UK, there was a 67% reduction in positive tests among those who had been vaccinated.
In a pre-print published in The Lancet, which is yet to undergo peer-review, the researchers found that the Oxford vaccine had a similar effectiveness against the Kent variant than previous variants. It was also shown to decrease the viral load in people who have been vaccinated, meaning they are less likely to infect others.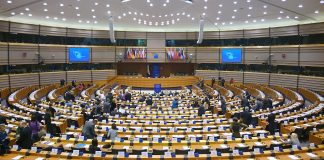 The European Medicines Agency has approved the Oxford/AstraZeneca COVID-19 vaccine for use in adults. The vaccine is the third to be given approval from the regulator.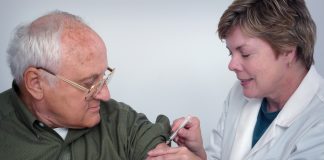 Health Secretary Matt Hancock hailed the approval of the Oxford vaccine as "pivotal moment" in the fight to stop the spread of COVID-19.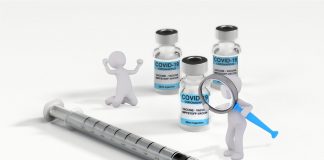 "Oxford-AstraZeneca has devised a vaccine in an unprecedented amount of time... However, with any and all science, it is important that we be critical of the claims being made, and question the scientific method used to arrive at such conclusions."