Before being unexpectedly evicted from St. John's College, I did a big Tesco shop and got a whole load of incredible items...
In his 2008 essay 'On Food', Mark Grief lamented that eating had become a hobby, "one pastime among others". Food and the act of...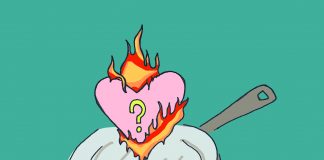 Make your mind up about your chirpse: The Supermarket compatibility challenge This is one you can whip out just...
This recipe serves 1 and takes approximately 90 minutes to prepare
The variety and intensity of Caribbean cuisine is far flung from minimalist European food
A recipe for the perfect meal for a student in summer
MasterChef finalist shares his recipe for crab meat curry with Thai jasmine rice
Trinity requires snacks that are easy to make
Julia Alsop speaks to MasterChef finalist and Oxford PhD student, Nawamin Pinpathomrat
Nawamin Pinpathomrat was beaten to the title by 35-year-old bank manager Kenny Tutt