The Oxford University Iranian Society held a vigil for the victims of the Tehran plane crash, which occurred earlier this month.
The assassination of General Qasem Soleimani constitutes not only an escalation in tensions between the USA and Iran, but one of the...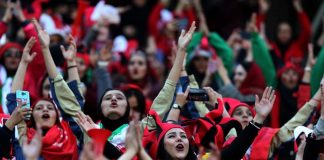 For the first time, women can go to football matches in Iran
While the Union's courting of the far-right has brought protests and boycotts, Bolton's visit has gone largely unremarked - but he represents an immediate threat to the lives of people of colour.
What's next for the United States and Iran.
The hacked papers are then sold online to customers in Iran for as little as £2
Protests and instability remind us of the crucial role Iran plays in Middle Eastern politics