Dear Lady P, I was so excited to come to Oxford: nights out, new people, and...sex. A far cry...
Tena Thau on her failed attempt at netball, and why we should rethink how we play sports.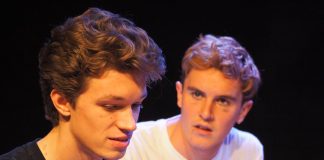 Phoebe Hennell reviews Tom Gould's new play 'Section Two'
We must never forget: Pride is a protest.
"While the Queer movement has accomplished so much, there is so much left to be done."
The events aimed to explore the intersection between sex, gender, disability, sexuality, and race in STEM
Pressure on the University reached a crescendo yesterday as both of Oxford's MPs, Layla Moran and Anneliese Dodds, urged Oxford to revoke the degree.
To myself, but hollow, It was a wild ride getting to the place we're at right now. You spent...
The Provost ruled against a majority vote to fly the flag for the entire month, before reversing his decision.
NUS has also been forced to let half of its staff go and sell its London headquarters