A group of Maasai tribespeople visited Oxford this month as part of an effort to retrieve sacred objects held by the Pitt...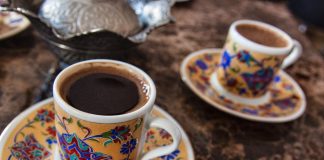 The exhibition highlights coffee's sociable origins embedded within a culture of meeting to talk and read. Although sadly underplayed, the most insightful element of the display is the recognition of the culture clash.
The enticing title doesn't do justice, however, to the breadth of the collection: 400 objects from around the Roman world and beyond, covering centuries, showcasing the Romans' relationship to food and drink.
Orban's project of misinformation risks erasing his country's dark past.
The activist was allegedly able to recite a poem for the onlookers before being removed from the statue by security guards, and detained by police outside the museum.
The Pitt Rivers Museum is reviewing its display of shrunken heads after concerns were raised about the sensitivity of the display. The...
The history of Tipu Sultan's Tiger is the history of imperialistic acquisition
Museum director Dr. Van Broekhoven agrees that a future must be found for the Pitt Rivers' colonial history
The wooden display cases in the Oxford University Museum of Natural History are set to be replaced by glass cabinets
Altair Brandon-Salmon is astounded by the Ashmolean's Islam exhibition, Power and Protection