McNelis' new musical is gripping and raises the important issue of homophobia in sport.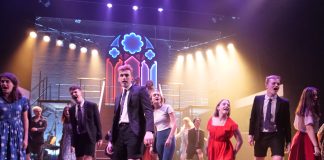 The Oxford Playhouse's Michaelmas Musical proves an ambitious, vibrant and exiting feat.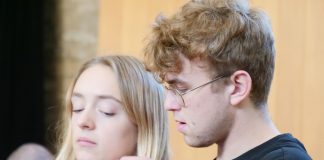 Jaya Rana previews Oxford Playhouse's Michaelmas student musical, Spring Awakening.
John, Paul, George and Ringo, chased through the oft-mistook Marylebone station, boyishly attempting to evade a hoard of adoring young fans. It is an...
A touring production of the 2015 Broadway show finally comes into its own at the New Theatre Oxford
SLAM Theatre's original musical impresses in Oxford before it embarks on a national tour
A rom-com premise gives way to a brilliant musical at the BT, with endearing and relatable performances
Despite some minor setbacks on the opening night, A Little Night Music delivers a confident performance, including some moments of hilarity
Wonderful set design, music, and performance make for a beautiful new song cycle by Máth Roberts
This term's Playhouse show paints a heightened portrait of the inner-city's criminal underworld.