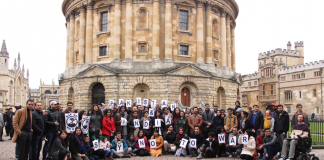 In an open letter, the students write: "We refuse to succumb to this environment of fear and suspicion. We refuse to see our friends as enemies. We refuse to hate those we hold dear. This is not our war."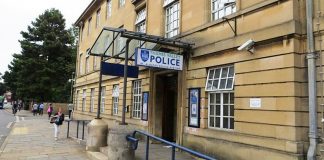 Co-chair elect Grace Davis, who submitted the motion, said: "You can believe that there are institutional problems with the police whilst still condemning the abuse of individual police officers"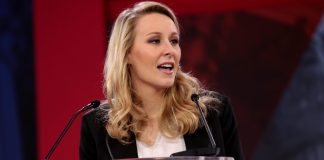 "Throughout these myopic, finger-pointing generalisations, it soon becomes easy to forget that those protesting outside the Union are united behind a cause we all sympathise with. They are saying no to fascism, racism and hate speech."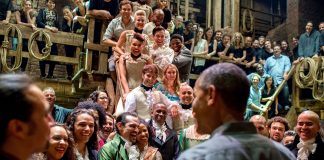 While some may hold the view of music as an absolute art form, the fact is that music is an integral part of human culture, society and our passion for protest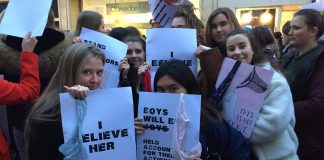 About 100 people gathered in protest of the recent trial, in which the alleged victim's underwear was used as evidence against her in court
Protesters called on specific colleges to divest millions of pounds from fossil fuels, arms and tobacco companies
The conduct of the protestors was ineffective and childish
The protests led to organisers and police deciding to deny entry to the Union members waiting to attend outside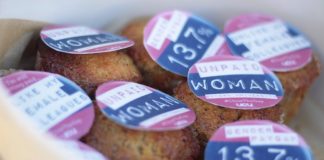 Due to the gender wage discrepancies at the university, from today onwards women in the university are 'effectively unpaid' until the end of the year. 
Unethical fashion is still a huge problem within the fashion industry; the society Just Love decides to take a stand