A momentous occasion for both the Men's and Women's sides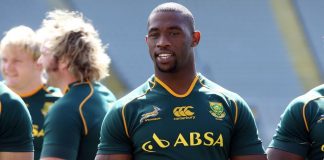 A victory for rugby, if not for England
What a match!
The Dark Blues have begun the term well, with wins against Croatia for the men, and Bath for the women.
The Dark Blues headed to Japan, while the Women's Blues spent preseason in Gibraltar.
The time was here. The stage was set. The teams were ready. A grey and overcast Saturday of 1st Week provided the...
Panthers dominate Varsity match in monumental year for women's rugby at Oxford
David will be captain for the forthcoming 2019 Varsity campaign
Captain Dom Waldouck said that he was "so proud of what the group has become, how close we are, how much we care about each other and I think we showed that when we came under a lot of pressure today."
Oxford played very strongly but ran out of time in the end, allowing for the Cambridge women to take their second win in a row