Oxford rugby dates back to the sports infancy. As many will know, the Oxford University RFC is one of the most renowned...
A crowd of over 22,000 were at Twickenham on Thursday afternoon to watch a resounding Cambridge victory in the 138th Men's Varsity Match....
A momentous occasion for both the Men's and Women's sides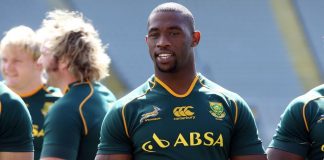 A victory for rugby, if not for England
What a match!
The Dark Blues have begun the term well, with wins against Croatia for the men, and Bath for the women.
The Dark Blues headed to Japan, while the Women's Blues spent preseason in Gibraltar.
The time was here. The stage was set. The teams were ready. A grey and overcast Saturday of 1st Week provided the...
Panthers dominate Varsity match in monumental year for women's rugby at Oxford
David will be captain for the forthcoming 2019 Varsity campaign