A failure to make progress on pay and pensions disputes could result in further strikes in 2020. The University...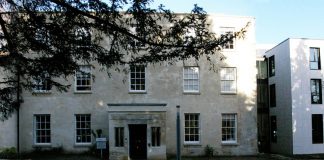 The University and College Union (UCU) has accused Ruskin College in Oxford of "victimisation" of its members following several disciplinary and redundancy threats directed...
Jamie Johnson and Helena Peacock debate whether women should participate in the proposed sex-strike against US abortion law.
Around 1000 young people participated in the second Oxford climate strike in Bonn Square on Friday, with many students walking out of...
Abby Ridsill-Smith explores the new and continuing priorities of the UCU
This means that no strike action will be able to take place, preventing a repeat of last year's University-wide lecturer strike.
Trade union laws mandating 50% voter turnout have frustrated the UCU's move to strike action, despite a majority of balloted members voting to strike
The only comparable manifestations of the desire for social change in political change have been deeply reactionary, with the rise of right-wing, populist leaders, like Trump and Le Pen.
In a society increasingly driven towards division, the UCU pensions dispute highlights the challenges facing worker solidarity
Union members are currently voting on whether to accept the proposed deal, which if accepted could lead to an end to longstanding industrial action