Mahi Joshi will be Union President in Trinity Term 2020, with her 'Imagine' slate taking all four Officer positions. Union Librarian Joshi...
Harry Hatwell, who began impeachment proceedings against the former Union President last week, has called on the University to sever all ties...
Sara Dube, Acting President of the Oxford Union, has called an emergency committee meeting looking into the controversy surrounding the last few...
Union President Brendan McGrath has resigned this evening over the treatment of Ebenezer Azamati
Members of the Union's committee have resigned in support of Mr Azamati
Following the Oxford Union's No Confidence Debate, in which one member was expelled from the Union chamber after a disagreement with staff,...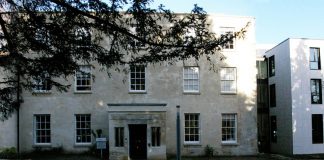 The University and College Union (UCU) has accused Ruskin College in Oxford of "victimisation" of its members following several disciplinary and redundancy threats directed...
The election for Secretary was recounted after Lee Chin Wee was found guilty of electoral malpractice.
One allegation could see a tribunal rule that the conduct of Sara Dube's 'RISE' campaign had compromised the integrity of Thursday's elections. This could lead to a rerun of the entire election.
The controversial comment was part of a motion for a "declaration of war on St. Edmund's Hall".