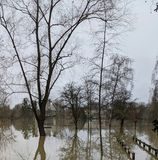 "Lady Margaret Hall and Magdalen grounds were particularly affected, with pictures of flooded outdoor grounds shared across Twitter and Instagram by students."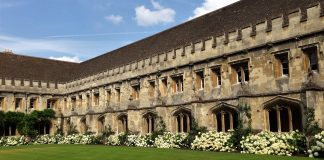 Magdalen College JCR has released a statement after Dinah Rose's representation of the Cayman Islands in a case regarding gay marriage. The JCR has...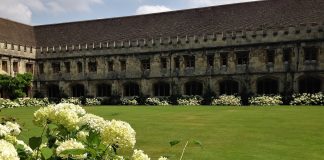 TW: homophobia Magdalen's President, Dinah Rose QC, has been criticised for advocating on behalf of the Caymanian government in its struggle against the legalisation of...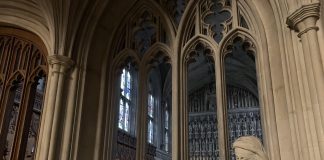 "The echo in the chapel chimes as I take my unlikely seat."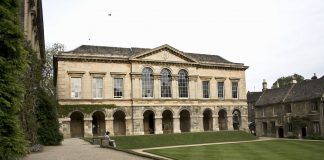 Both Magdalen College and Worcester College have announced marked improvements in the number of offers made and places taken up by students from underrepresented...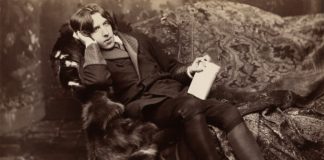 A solid gold ring given as a gift of friendship by Oscar Wilde to his friend William Ward has been returned to Magdalen College...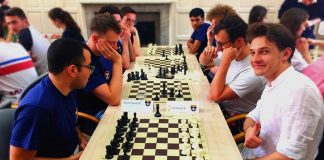 Few crowds ever out-flock the bustling tourists of Christ Church's Tom Quad, but on one sunny Saturday afternoon, the feat was achieved by a...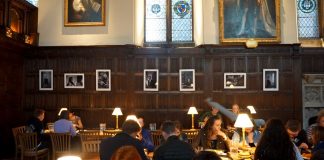 The subjects of the 25 portraits are Magdalen staff and students who were selected through an anonymous voting process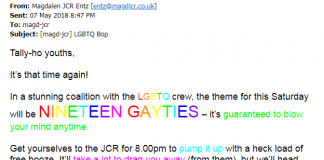 The theme was subsequently changed to "80s Icons" after members of the JCR expressed concerns that the theme could have encouraged appropriation of the LGBTQ community.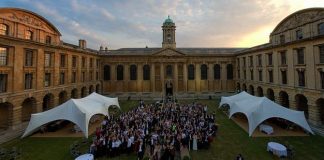 It is not just workloads putting students off Ball committee roles